This Google Analytics for Prestashop module enables you to track your site using the latest Google Analytics tracking code and allows you to view key Google Analytics stats in your account.
Nowadays, Google Analytics is trending amongst the analytics tools available to analyse store traffic used by the store owners. It is offered by Google. It helps to learn about your traffic patterns and shows you a list of content that is performing significantly better than average, so that you know what resonates with your customers the most.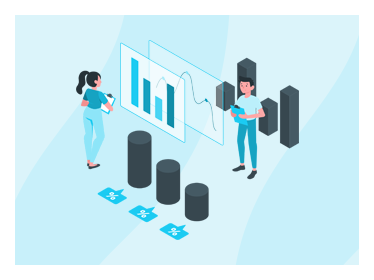 It's A Free
Google Analytics for PrestaShop module is totally Free! Enables you to track your site using the latest Google Analytics tracking code.
Works With Any Theme
Google Analytics for PrestaShop module is work with any theme or layout. Discover key Google Analytics and stats in your account.
No Coding Required
Add Google Analytics module to your ecommerce store in only one minute without having any technical knowledge. Easy to Integrate & manage.
One Click Configuration
Configured Google Analytics module for your PrestaShop store instantly. Just add your Google analytics tracking code. It's that easy.
Let's explore the key features of this module!
Real-time number of visitors
Real-time acquisition channels
Real-time traffic sources details
No programming skills required
Works with any theme
Very easy installation and configuration
and many more!
---
Installation Process
Backup your web directory and store database
Download module package from your account
Login to your administration panel
Now In the modules tab, click on Upload a module
If the file is on your computer, click on Browse to open the dialogue box letting you search your computer, select the file.
If the installation is successful, the following message will appear: "Module installed!"
The module will then appear in your list of modules under the Installed modules tab.
If the Configuration button available, Click on it to configure it.
If you find any error during the installation of any module than you can open a ticket at support.hiddentechies.com
---
Support
We believe in providing the highest level of service, so we make an effort to respond to every mail within 1-2 days. So you can be sure we're here for you.
Last Update
28th Nov 2022
Compatibility
PrestaShop 1.7.x, 1.7.8.x, 1.7.8.8